Integrated Appointments & Online Widget Scheduler
Next-Level Integration
Integrated Appointments & Online Widget Scheduling
From product delivery to requested services, customers expect self-servicing options for their needs. Especially when requesting services for their vehicle. Meet your customer's needs with the Self-Scheduling Appointment Widget powered by UpdatePromise.
Customer just bought a new car?
Schedule their first service appointment before they even leave the lot!

Customer just came to pick up their vehicle from Service?
Schedule their next Service Appointment before they leave!

Scheduling Tentative Appointments are great for customers who can't commit to an exact date or time but need to schedule a service appointment for the future.
Follow up with customers and remind them to come in for their first Service Appointment, schedule their next service appointment or adjust their current appointment without impacting your capacity until they are confirmed!
With UpdatePromise, you can leverage Tentative Appointments, as well as, other Appointment tools in one screen to save time and increase productivity.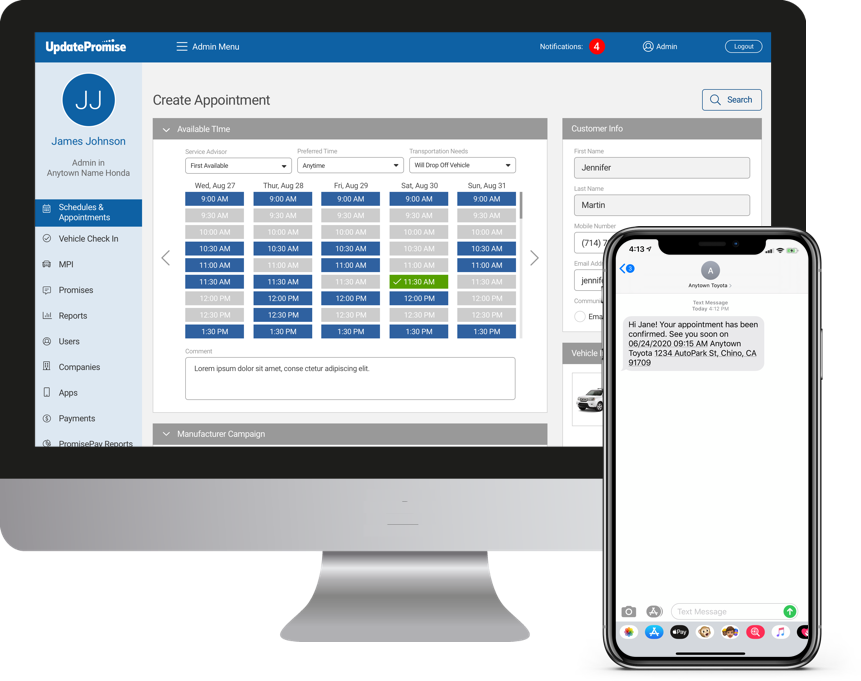 Tentative Appointments
Give your customers a no-commitment and simple rescheduling option when making an appointment.
Customers will have a
self-servicing
option to create appointments & add multiple services.
Confirmation & Remind Texts
We know your customers are busy, we help send confirmation and reminder texts for their appointments!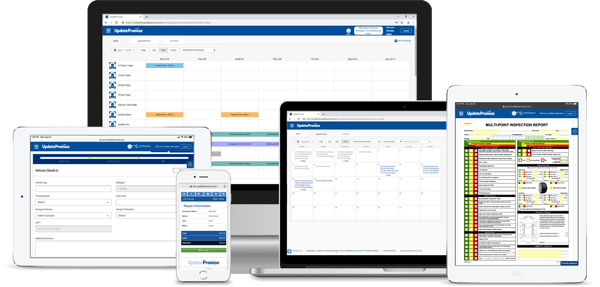 Touchless Consumer Experience
Your all-in-one solution is here. Don't just stop with Integrated Appointments and Online Widget Scheduling, see all the other integrated features that pair with it! Give your customers the ability to pay from their mobile device, send videos & photos with your MPI forms and start the process in the Service Lane with Tablet Vehicle Check-in.
Ask us how you can achieve more with less!