KIA |

SuperService

Powered by UpdatePromise
Don't settle for less!
Looking for the ONE, perfect solution?



Without the bolt-on products, double-keying, guessing work, waiting, or hassles?
Choose KIA's Superservice SLT Program Powered by UpdatePromise and talk to an expert today.
The results speak for themselves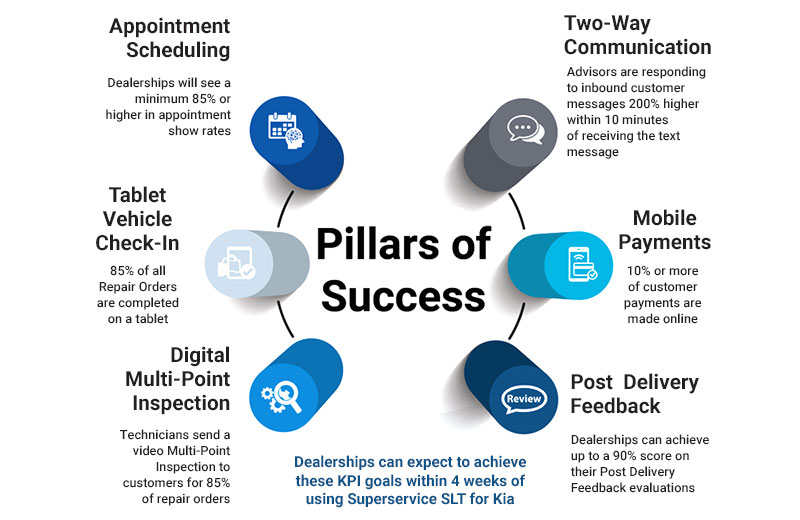 Learn more about KIA SuperService



Schedule a Demo
KIA SuperService Service Powered by UpdatePromise
KEY PRODUCT FEATURES
85% + Service Appointment Show Rates
200% Reply Rate for
Two-Way Communication
85% of all ROs are checked in on a tablet
85% of MPIs are sent with videos & photos
90% positively rated Post Delivery Feedback
10%+ of transactions are made online
Need more info?
Submit the form below to speak to an expert